Ham House, Richmond, is a National Trust owned 17th century property in London. Arriving at the house you find yourself on the bank of the River Thames, rowers gliding past. Here in the city of London is an oasis of calm. A fine stately house sitting in its own beautiful riverside grounds, with an avenue of trees leading you to its entrance.
Who would have thought you would find this in Zone 4 of London?  It was a hot day when we visited and we were very glad we had skipped the tubes and the crowds of the central London attractions and headed to this tranquil spot instead.
The house has an intriguing history. It was given to a courtier of Charles I named William Murray. Murray had grown up with Charles and had been his whipping boy. Until visiting Ham House I had never given thought to what this phrase actually meant. Princes were above punishment so, to ensure good behaviour, if the young royal misbehaved his whipping boy would be punished. A prince and his whipping boy often formed a close relationship and so the prince was discouraged from bad behaviour by concern for his friend. I don't know to what extent Charles I misbehaved or how much William Murray was  whipped, but he was given this fine house as a gift for his troubles and marks the strength of the relationship between the prince and his whipping boy. The principle that royalty were not punished ran into the buffers when, as an adult, Charles I was executed – I wouldn't want to be the whipping boy for that.
William and then his daughter Elizabeth set about furnishing the house and decorating it to be one of the greatest Stuart houses. The house passed down from Elizabeth for over 300 years until it became part of the National Trust in the 20th Century.
Now it's a wonderful place to visit and a great place for a family day out. We expected to stay for a couple of hours and ended up staying all day.
WHAT TO SEE AND DO AT HAM HOUSE
THE HOUSE
The interior of the house is as grand and lavish as the exterior would have you expect. As well as the fine artworks and furniture accumulated by Murray and his daughter, you can visit below stairs and see the kitchens and servants' quarters. This is always popular with me as my own grandfather was a butler in mansions and stately homes across England and I am always interested to see where the servants lived and worked. For me it brings a house to life to see both parts of it, the upstairs and below stairs and to contrast the lavishness of the owners' way of life with the austerity of the servants' world. An ice house, a herbal apothecary and a dairy complete the range of buildings.
THE GARDENS
Ham House has extensive lawns to the rear, popular with my children for running and doing cartwheels. It also has the most beautiful and fragrant lavender parterre garden, punctuated with conical box hedges.
In the gardens there are a number of very attractive little picnic houses and my girls really loved looking in these and playing hide and seek in them. Ham House is also famous for having the oldest orangery in Britain. The owners of Ham House certainly enjoyed finding ways to enjoy their home and gardens.
CHILDREN'S ACTIVITIES
Children's trails, Easter egg trails, crafts and even ghost tours are on offer, see here for further details.
My children love building dens and, lucky day, when we visited den building was one of the activities laid on.
For us no visit to a National Trust house is complete without a cup of tea and a scone and here you can sit outside in the pretty gardens and admire the views around you whilst you partake.
We spent the whole day at Ham House, enjoying the fine house, the beautiful gardens and the many things to do. On a sunny day it was a perfect way to enjoy one of London's finest residences.
PIN FOR LATER
Where Jo Goes London Reviews
Hotels 4*  Pullman London St Pancras/ Hotels Budget Premier Inn Kensington
Things to do Greenwich/HMS Belfast/World's Biggest Lego Store/Shakespeare's Globe Theatre/Royal Albert Hall
Family friendly Restaurants Pizza Pilgrims/Snog Frozen Yoghurt
Days out from London Legoland Top Tips/Legoland Top 10 Rides/Oxford
Where Jo Goes National Trust Reviews
Lacock, Wiltshire-England's Historic Harry Potter Village
Wilderhope Manor – Stay in an Elizabethan House/
Ilam Park & Dovedale Steps, Peak District
LINKING UP WITH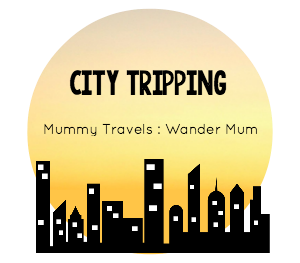 This post is in no way endorsed or sponsored by any of the organisations mentioned. CC
licence
.