We recently spent 5 fabulous days, on an Easter break, in the Portuguese city of Porto. Just a 2 hour flight from the UK, Porto has history, culture, museums, architecture, gourmet food and of course port. It's a great place to take children and one of the things we enjoyed was the Jardins do Palacio de Cristal AKA Crystal Palace!
The gardens are in the heart of the cityand were built in 1865 for the International Show. The original building was destroyed in the 1950s and replaced by the current dome shaped building, which is a sports venue. This was closed on our visit but we went there to enjoy the gardens and the view of the city. Described by Lonely Planet as one of the city's best escapes, the gardens were the perfect place to admire fantastic views of the city .
As you enter the gardens you hear the distinctive call of peacocks and following their cries takes you to their hang out next to a library in the park.
A large pond complete with ducks, bridges, weeping willows.
You can see all the way out to the lighthouse at Foz from the gardens.
The same view in tile form. Porto is a city where many buildings are covered in mosaic tiles.
The view in the other direction, looking up the Douro to the port houses of Porto
For views of the city, peacocks, shady gardens and sun dappled terraces, the Gardens are a lovely place to stop awhile in the city of Porto.
PIN FOR LATER
WHERE JO GOES -CITY BREAKS WITH KIDS
New York/Oxford UK/London – Greenwich/HMS Belfast/British Library/ Royal Albert Hall/World's Biggest Lego Store/Ham House (National Trust)/Shakespeare's Globe Theatre
Linking up with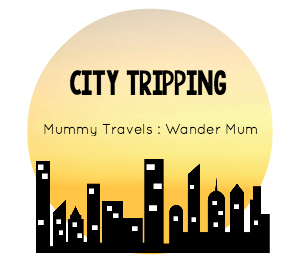 This post is in no way endorsed or sponsored by any of the organisations mentioned. Words and pictures are the copyright of the author.