The London Lego Store opened in Leicester Square at the end of 2016 as the world's biggest lego store. It was on our visit list even before my girls watched the Christmas TV documentary 'A Big Lego Christmas' which you can link to here if you missed it. Giving it a swerve before Christmas seemed like a good idea so we went 2 months after opening on a rainy London Saturday, the kids armed with many facts and figures about just how much lego it had taken to build the instore models. Answer – A Lot.
I've never queued to get in a shop before but we had to wait half an hour to get in. This store may be the biggest in the lego world but it actually doesn't feel that large inside.
Spread over the two floors, the ground floor houses a tube train made of lego that you can take a seat in, a lego Big Ben, greeters who my kids recognised from the tv show and lego models of famous British people from the Queen to Sherlock Holmes to Shakespeare.
Upstairs is where the serious shopping takes place. Whatever lego toy or lego set you want they surely have it here. If you want to indulge in some unusual retail therapy you can spend just under £100 on getting a lego mosaic of your own face done in a photo booth style environment, should you feel so inclined.
If you are thinking this visit seems like a serious drain on the purse strings you will be pleasantly surprised. At the other end of the spectrum, kids can build 3 of their own mini figures for £5 selecting from a huge range of body parts, hair styles and accessories. Just be prepared that the choosing can take a while!
I loved the Pick & Build wall which is a whole wall of pick n mix lego. You take a large or small tub and can fill it up or you can also buy the pieces to make a lego model.The picking and choosing can get a little crowded hence the numbers restriction and the queue to get in.
There is duplo and lego to play with and a lego red telephone box that rings. They even have the 'classic' lego I had as a child although i have to confess it seemed a bit tame compared to the cast of characters you can build with lego now.
A riot of colour, plastic and little knobbly bits – this store is a whole lot of fun for both kids and adults. I have a feeling we'll be back!
LEGO STORE LONDON: 3 REASONABLY PRICED OPTIONS*
3 minifigures for £4.99 – choose your own!
Build a Lego vehicle £3.99 – pick up all the bits to make your model
Lego Pick and Build -£6.99 for a regular cup, £11.99 for large – fill your cup from the Pick and Build wall
*Check up to date prices!
PLAY WITH LEGO
Plenty of lego to play with!
Lego Mural of London
PIN FOR LATER
Where Jo Goes other London Reviews:
Things to do Greenwich/HMS Belfast/British Library/ Royal Albert Hall/Shakespeare's Globe Theatre/Ham House (National Trust)
Hotels 4* Pullman London St Pancras/ Hotels Budget Premier Inn Kensington
Family Friendly Budget Restaurants Pizza Pilgrims/Snog Frozen Yoghurt
Days out from London Legoland Top Tips/Legoland Top 10 Rides/Oxford
Linking up with CityTripping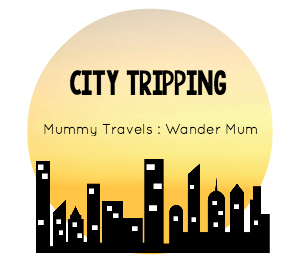 This post is in no way sponsored or endorsed by any of the organisations mentioned. Copywright the author.