Animal Kingdom was my favourite of all the Disneyworld parks. I absolutely loved it. It may be because we went there on the first day so it had maximum Disney impact, it may be the fantastic theming or it may be that I found it more shady than other parks on a hot day. Or it could be all 3! Here are 10 things we loved about Animal Kingdom.
EXPEDITION EVEREST
First ride on the first day and it was one of the best in Disneyworld. The theming was fabulous, you really felt like you were in the Himalayas (apart from the heat!). The queuing area was really well done although we were only queuing for a few minutes as we Fast Passed the ride. A real blast, this will blow off the jetlag.
We booked a FP for this after we had used our other 3 FPs for the day. It was a real treat. The audience is in a 360 degree theatre and this is entertainment with a capital E. Sensational singing, audience participation, animatronic animals, pyrotechnics, acrobatics, this show had it all. It was air conditioned and a nice break from the heat as well! Superb.
KILIMANJARO SAFARI 
We loved the authentic feel of this safari around the Harambe Wildlife Reserve. The theming is again awesome, the driver commentary is excellent and there are some surprises along the way. A great way to see the animals, have a sit down for a few minutes and admire the truly amazing animal kingdom that Disney have built here. We fastpassed this. Not to be missed and suitable for all age groups.
THE ANIMALS
Animal Kingdom is a zoo like no other. On the safari you can see elephants, lions (my daughter's favourite), giraffes, zebra amongst others in a fantastically realistic setting and much more easily than you can on a real safari. As you wander through the park you will also see monkeys, birds and other animals in various enclosures that are designed to look like they are part of the landscape. You won't see traditional cages or pens here, you will feel like you are part of the African plains or jungles of Asia.
GORILLA FALLS EXPLORATION TRAIL allows you to wander through the forest to see gorillas and hippos and visit various conservation points along the way.  You can see tigers on the Maharajah Jungle Trek.
We rode this twice, once with FP and once without as queues were short. It was an absolute hoot, we did get very wet and had to buy flip flops for DD after as her shoes were soaked. Great fun.
THEMING
The theming and design of this park is just so impressive. I loved the detail of the Asian and African lands, the Harambe Village and the atmosphere that Animal Kingdom had. I could have spent a long time wandering round looking at the detail you really do feel that you are in an African village. Awesome. The shady trees and vegetation overhanging the paths give some respite to the heat of the day.
STREET ENTERTAINMENT
Singers, dancers, musicians wandering around lend themselves to the wonderful atmosphere in this park.
TREE OF LIFE
The tree of life is an eye-catching centrepiece to the park with animals carved all over it, at over 145 feet tall you simply can't miss it!
REFRESHMENTS
For lunch we had the ribs from Chef Mwanga at the Harambe Food Market and these were absolutely delicious and worth the wait in the queue. There is a communal eating area outside in the Food Market with different outlets around the edge. Musicians play whilst you eat, very atmospheric. I had to have the famous Dole Whip whilst in Animal Kingdom to cool off and we also had  frozen drinks from Creature Comforts AKA Starbucks.
REASON TO GO BACK
We didn't make it to the Nemo musical so that's on our list for next time!
Where Jo Goes other Disney Reviews
Disney's Beach Club Resort, Florida/Disneyland Paris/Disney's Broadway Hits at the Royal Albert Hall
Where Jo Goes other theme park Reviews
Legoland Windsor Top Tips/Legoland Windsor UK Favourite Rides
PIN FOR LATER
Linking up with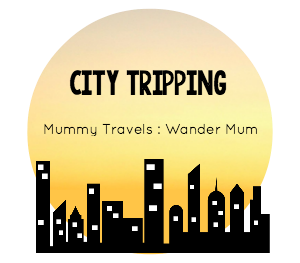 This post is in no way endorsed or sponsored by any of the organisations mentioned.