I realised earlier this year that I had never been to the Royal Albert Hall. I started looking out for opportunities to go there with children. Fate lent a hand when it was announced that, for one night only, Disney's Broadway Hits would be staged at the Royal Albert Hall in a world premier concert. It doesn't get more family friendly than Disney, right?! Carpe Diem, we managed to get tickets.
The cast at this stage was unannounced other than that performers would be from London's West End and New York's Broadway. I nearly screamed the house down when a few weeks later my favourite Showtunes entertainer, John Barrowman, was announced as the performing compere along with cast members Ashley Brown (Mary Poppins on Broadway), Josh Strickland (Tarzan on Broadway), Alton Fitzgerald White (Mufasa, Lion King) and, as no musical event is complete without one of the Strallen sisters, Scarlett Strallen (Mary Poppins in the UK).  The BBC Concert Orchestra and singers from the Royal Academy of Music and the Arts Educational School were to complete the ensemble. This concert was shaping up to be an awesome show with such a pedigree cast and musicians from both sides of the Atlantic.
Dusk fell and excitement rose as we set off to the Albert Hall. The auditorium itself certainly has the wow factor.
The curved nature of the building, built in 1871, means you can see all of the auditorium as well as the stage. We were very high up the steep sides, which gave a panoramic view. The mushroom shaped ceiling discs lend a lot of character and were added in 1969 to improve the acoustics. The auditorium was very effectively lit with coloured  lights moving across the Hall during the performance. Whilst our seats were stationary, the seats at the bottom of the auditorium swivel. If you are getting tickets for the top tier, be aware it is standing only.
Entering the auditorium I was expecting kids galore but children made up a very small percentage of the audience, the majority being die hard Disney music aficionados. Clearly I had judged this event all wrong. People had travelled the length and breadth of the nation and from overseas for this one-off event and they were not wasting tickets on the youngsters.   I was also expecting people to be dressed up, which they were…in Disney gear! Yes that includes the adults.
The musical programme for the evening included hits from Disney's Broadway plays including Mary Poppins, Lion King and Beauty and the Beast but also a large number of lesser known songs -anyone heard of Newsies or King David? Me neither but everyone else in the audience had! The vocals and music were absolutely world class with the international star cast appearing to enjoy every moment of being in this exceptional concert. The audience knew their Disney music and they nearly raised the roof when Alan Menken, eight times Oscar winning composer of many Disney scores including Aladdin, Beauty and the Beast, Pocahontas and the Hunchback of Notre Dame, took to the stage to perform 'Proud of Your Boy' from Aladdin. Hearing the composer sing and play his own music was a highlight of the evening. Others included the two Mary Poppins singing a competitive duet and the cast of Aladdin joining the stage at the end.
Disney's Broadway Hits was not what I was expecting, but sometimes that's a delightful surprise. That is exactly what we got with this exceptional show in a truly breathtaking venue.
FUTURE CHILD FRIENDLY SHOWS AT THE ROYAL ALBERT HALL in 2017
Space Spectacular  This looks fantastic – lasers, fireworks and fantastic music (16-17 June 2017)
Jaws in Concert (21st October 2017)
Pub Quiz for Kids – Film Edition (24th October 2017)
My Great Orchestral Adventure (25th October 2017)
Symphonic Star Wars (29th October 2017) Another one I'd love to see, the music is spectacular -add it to the wishlist!
The Royal Albert Hall also has a wonderful selection of Christmas shows.
As well as amazing shows for kids, the line up for adults includes a huge selection of every type of music from classical to country.
Check age ratings for each show, prices and updated listings here as new shows are frequently announced.
The Disney Broadway Hits show was broadcast on Radio Two's Friday Night is Music Night on 16th December 2016 and was shown on Sky TV.
PIN FOR LATER
WHERE JO GOES -CITY BREAKS WITH KIDS 
Porto – Jardins do Palacio de Cristal/Porto- Food Tour/Porto City Highlights/New York/Oxford UK/London – Greenwich/HMS Belfast/British Library/O2 Arena/Royal Albert Hall/World's Biggest Lego Store/Ham House (National Trust)/Shakespeare's Globe Theatre/
Linking up with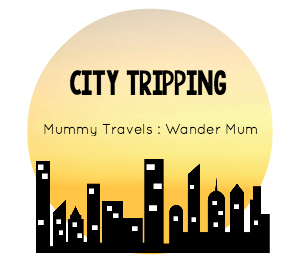 This post is in no way endorsed or sponsored by any of the organisations mentioned.